Exterior wall coatings, Pebble dash repairs-Tyrolean render, Wall repairs, Textured Wallcoatings
Expertex Exterior Wall Coatings
Tel: 01753 474667 Direct line: 07706 441 862
Exterior Home Improvement UK
Providing the exterior wall finish of your choice.
House

r

endering, Tyrolean render, Brickwork pointing
Smooth Wall coatings / Textured Wall coatings
T
he alternative to exterior painting
Property Renovation maintenance free
Exterior

w
all coatings process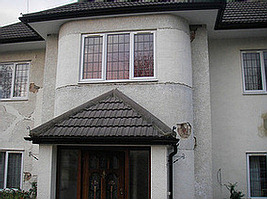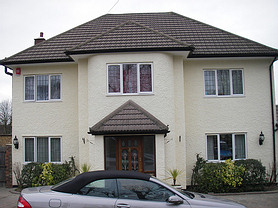 No
more exterior painting
No more building repairs, No more damp walls
We can transform the appearance of any wall surface
Pebbledash resurfacing and repair give that pebbledash a new look in your choice of colour.

Brickwork/Stonework repair, pointing using traditional and modern day building materials.

Exterior rendering, render repairs, building repairs

Mismatched wall surfaces made uniform, b

lend extensions to match existing wall surface.

Pebble-dash removal

and replace with smooth render or through coloured render
Exterior

w
all coatings preparation
Th
orough
preparation is essential prior to the application of our wall coating products, all
surfaces are inspected for cracks, blown render, flaky paint, crumbling pointing,
spalling brickwork, rising damp
and other defects before applying our wall coatings.
T
hese problems must be repaired to ensure the long life of our wall coating products.
All surfaces are power washed and all algae, mould, moss is removed, all windows, doors,
areas no to be treated will be marsked up, floors and adjacent
structures will be protected
care is taken with any plant life.
Textured wallcoating comes in course, medium, fine and
a smooth wall coating and comes in a range of attractive colours maintenance free.
We also supply a clear weatherproof wall coating for brick and stone protection.
Needle
Gunning
-
T

his is essential on previously painted walls, it will effectively remove all loose
flaky paint often revealing hidden cracks. Power washing is just as effective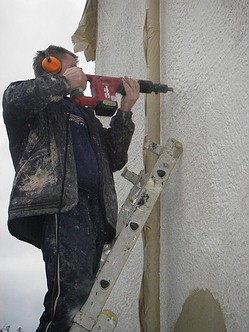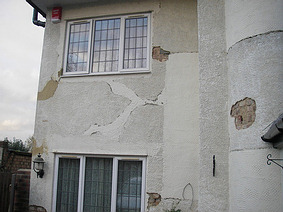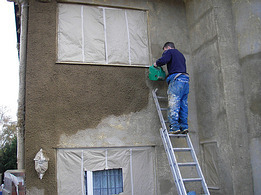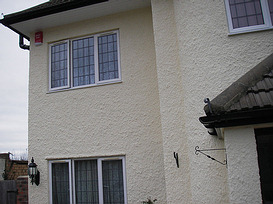 Opening Cracks-
This is important, opening them up, taking
them back to the original substrate
the cracks are
then filled using specialised filler which will prevent re-appearence
after applying our wall coatings

.
B
lown Render
-
All areas are hammer tested for blown
and defective render, these areas are
removed then replaced

during renovation.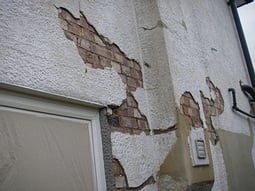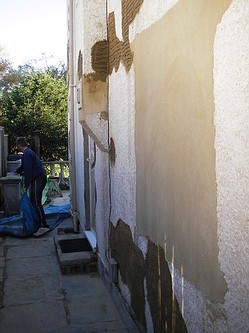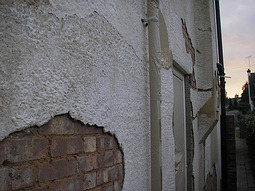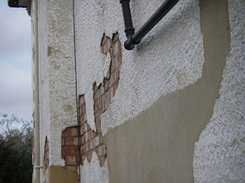 S
tabilise
-
A bagging coat is brush applied depending on the surface this is a mixture of
sand and cement mixed with SBR or PVA this will give a firm key prior to our
primer undercoat which is roller or brush applied.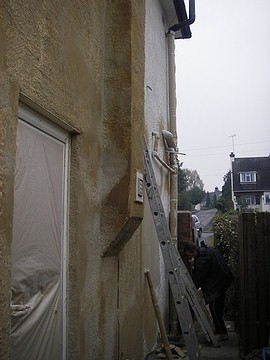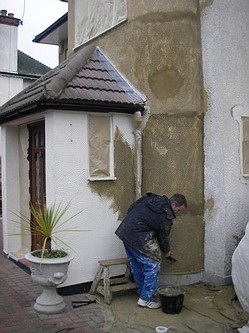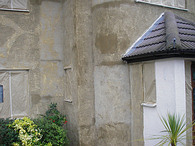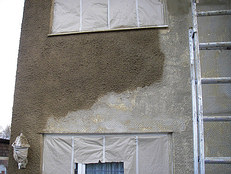 Fi

nal Coat

-
The final
coating is spray applied at high pressure 20 times thicker
than ordinary paint, now your property is weatherproof and maintenance free!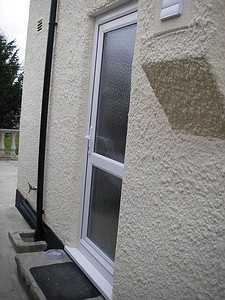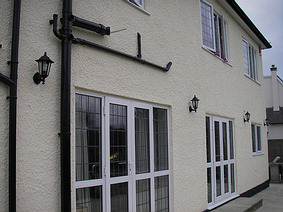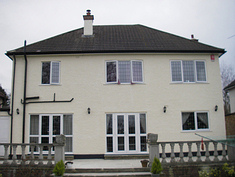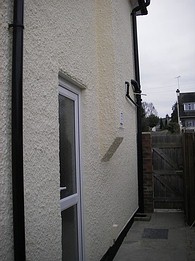 Our years of experience in wall coating enables us to produce high quality work
Guaranteed for a minimum of 15 years with a life expectancy of 30 years
giving you excellent value for money.
No more building repairs. No more exterior painting
Exterior w
all coating experts
Residential and Commercial
Click here
For
a free no obligation Survey/Quotation
____________________________________________________________________________________